Queens Of The Stone Age anuncia festival con grandes artistas
Queens of the Stone Age anunció su propio festival de un sólo día en el Finsbury Park de Londres para el 30 de junio del 2018.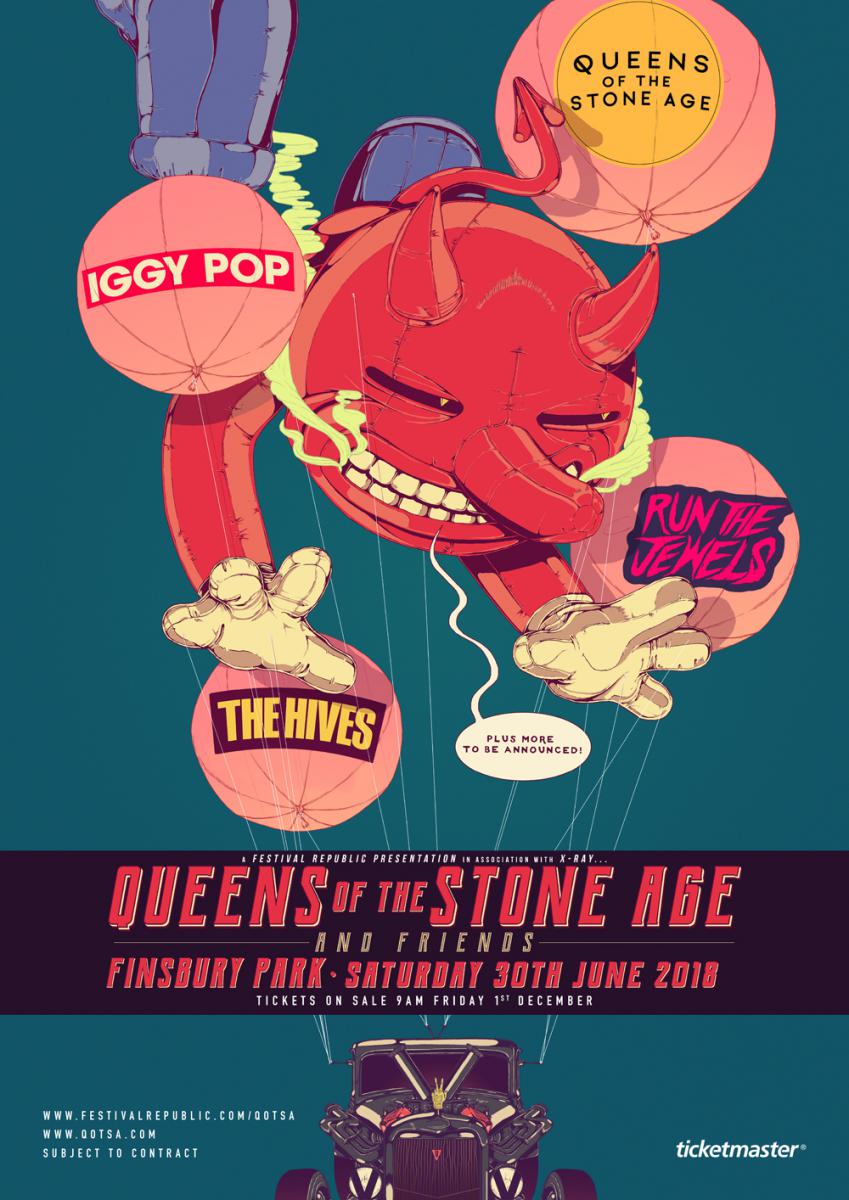 Además de la banda que se encuentra en una gira promocional de su último álbum "Villains", también estarán presentes Iggy Pop, The Hives y Run The Jewels, entre otras agrupaciones que se irán anunciando próximamente.
Los interesados deben estar atentos a la venta de boletería que será el próximo 1 de diciembre a las 9am (hora inglesa).